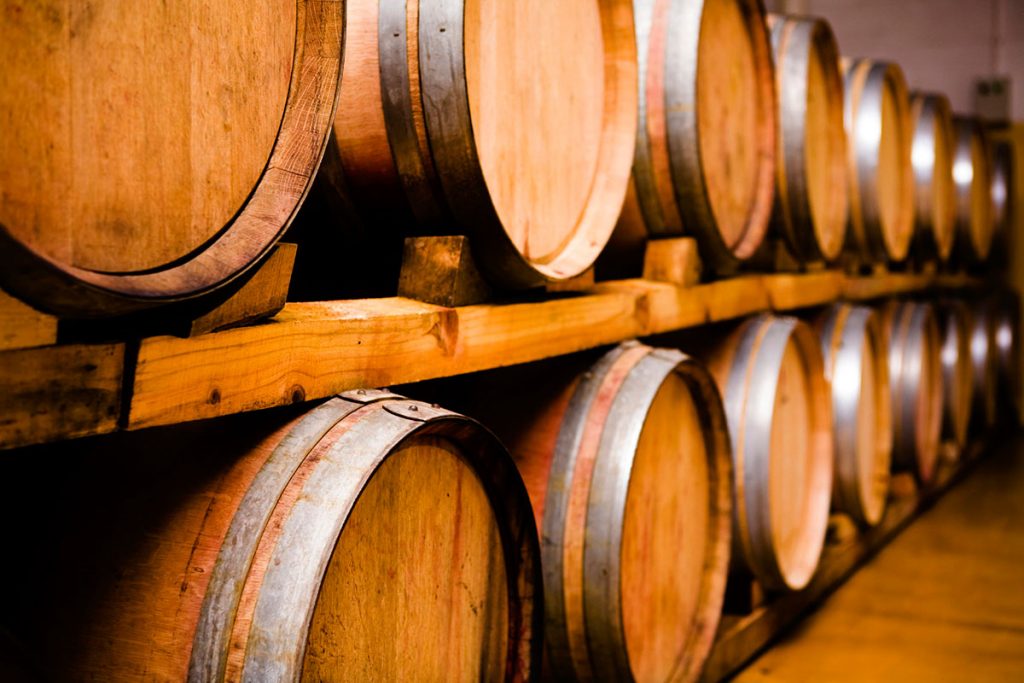 Cabernet Sauvignon
Our Cabernet Sauvignon has a French Oak front, with blackberry/currant notes that finishes with French Oak. This is a nice drinking wine and wonderful with cheese and meat.
Chardonnay
Leading off with a hint of caramel and vanilla, the mixture of French and American oak brings out a nice woodsy spice with pear, ending on a buttery note. Pair it with salmon, cod, shrimp, lobster, Gouda and aged cheeses.
.
Christie's Blend
This is an American Oak aged port-style dessert wine. It has notes of raisin, coffee and subtle dark chocolate, with a smooth smoky finish. Serve this wine at room temperature. It goes well with desserts, and chocolate.
Gewurztraminer – currently out of stock
This is a soft Gewurztraminer, wonderful for summer and with any turkey dish, or Thai or spicy foods. Serve it chilled. It is a beautiful wine for enjoying with friends.
Harvest Gold – currently out of stock
This is our seasonal white blend, with a nice citrus aroma. The wine opens with a spicy pineapple note and finishes with a lingering, smoky, pepper flavor. This is an excellent choice for spicy foods and chocolates. This wine is robust enough to take on aged cheeses or a stronger profile Havarti or goat cheese.
Malbec
This wine has a wonderful rich fruit flavor with raspberry and blackberry tones, and aged on new French Oak. This wine pairs well with chocolate, steak, and is a popular choice for our customers who enjoy an evening cigar.
Marley's Red Wine
A red wine made from all of the grapes that we grow here at Blue Mountain Vineyards. Marley's leaves a hint of tart cherry and almond on the palate with the same cherry with spice on the nose. Pair with hard or blue cheeses and steak. Enjoy with chocolate to get a cherry jubilee note. Named in honor of our late furry friend; Marley.
Marquette Blush – currently out of stock
This wine has a deep cherry flavor. It goes great with dark chocolate, and steaks. Don't be afraid of the sediment at the bottom, as it is just grape particles due to the method in which the wine was made.
Merlot
This is a soft wine with wonderful fruit notes. It goes great with steaks, cheese, and as an evening drink. It's a nice wine to take to a party.
Pink Chardonnay – currently out of stock
Our Pink Chardonnay has the taste of a nice aged Chardonnay, with a background of wonderfully smooth brandy. It goes great with chocolate, and cheddar or colby cheeses.
Pinot Grigio (Slight Sweet)
This wine is very fruity with an apricot, peach, and apple front. It is sweet wine, that comes across as a sweet-sour feeling on the taste. Serve it chilled; the perfect wine for a hot summer afternoon or evening on the deck. It goes great with a vinaigrette dressing, and a chef salad with blue cheese crumbles.
Pinot Noir – currently out of stock
This is bolder than our traditional Pinot Noir, with wonderful and lasting blackberry and cherry notes. It's a dryer style that goes well with chocolate and steak.
Riesling 
This is a slightly sweet wine with wonderful crisp apple flavors. This Riesling is enjoyed by both sweet and dry wine drinkers. Serve it chilled, and maybe with a few frozen peach or apricot wedges in your glass. The wine pairs well with vinaigrette salad dressing, a chef salad with blue cheese crumbles, and spicy meats.
Sangiovese
This wine takes on the flavor and mouth feel of an Old World Chianti. It is very smooth. The Sangiovese is great with wild game, hearty steaks, and Italian foods.
Syrah
This is a wonderful, full bodied wine with a fruit taste that stays on your palette, and ends with a delightful cinnamon finish. It goes great with chocolate, rich chocolate desserts, and steaks.
Zinfandel
This wine has a nice fruit front with a spicy and meaty finish. It has wonderful barrel flavors. This wine is great for an evening glass, and it is wonderful with meats and barbecue.